Christopher Laurence
Chief Executive Officer
Christopher Laurence is Chief Executive Officer of Appreciate, a position he has held since February 2021. From 2015 to 2019, Mr. Laurence was Chief Operating Officer at Cydcor LLC, a privately-owned outsourced sales company specializing in B2B and B2C customer acquisition for Fortune 500 brands and high-profile growth companies in channels including telecom, energy and business services. Before joining Cydcor LLC, Mr. Laurence was Interim Chief Financial Officer of 99 Cents Only Stores LLC, at the time a $2.0 billion revenue, publicly reporting discount retailer controlled by Ares Management. From 2001 to 2014, Mr. Laurence served in roles including Chief Executive Officer, Chief Operating Officer and Chief Financial Officer at ThreeSixty Sourcing Ltd., a leading product development and sourcing company headquartered in Hong Kong. Mr. Laurence was previously a General Partner at consumer focused private equity firm Brentwood Associates and began his career as a financial analyst in the mergers and acquisitions group of Morgan Stanley. Mr. Laurence graduated magna cum laude from Brown University with a dual concentration in Economics and Organizational Behavior and Management, with Honors.
Kevin Ortner is the President of Appreciate. He first joined the Company in 2009 when he opened the first Renters Warehouse franchise in Phoenix, AZ. His franchise has been consistently awarded with best-in-class business and culture awards, and reached a record 2000 properties under management for a single franchise in 2016. In 2015, Mr. Ortner went on to take the reins of the entire company, helping see it through monumental growth nationwide and a majority share private equity investment. Mr. Ortner is a two-time honoree of the American Stevie Business Awards, Executive of the Year award (2015 and 2016) and received an International Stevie Business Award for his achievements as CEO. His leadership helped the Company become a ten-time honoree of the prestigious Inc. 500/5000 list of fastest growing privately held companies in America. Mr. Ortner is a previous Advisory Council Board Member for the Single-Family Rental Association (SFRA), an organization under the Five Star Institute that is committed to responding to business opportunity and industry betterment in the real estate landscape across the U.S. In 2017, Mr. Ortner published his first book — Rent Estate™ Revolution. Throughout the book Mr. Ortner shares the Renters Warehouse philosophy and business expertise around SFR properties to drive long-term wealth creation, retirement security and financial freedom for the everyday person.
Nolan Jacobson
Chief Financial Officer
Nolan Jacobson is Chief Financial Officer of Renters Warehouse. Prior to joining Renters Warehouse in 2018, Mr. Jacobson previously served as Treasurer at Silver Bay Realty Trust Corp., the first public SFR REIT from 2013 to 2017. Prior to joining Silver Bay, Mr. Jacobson held various corporate finance and accounting positions at Alliant Techsystems, a Fortune 500 public aerospace and defense firm with $4.5 billion in revenue. Nolan began his career as the Controller at Lake Country Builders, a residential construction and remodeling firm with operations in Minnesota and Wisconsin. Mr. Jacobson currently serves as an advisory board member of Lake Country Builders. Mr. Jacobson graduated from DePaul University with a concentration in Finance.
Todd Jable
Chief Technology Officer & Chief Operating Officer
Todd Jable has over 10 years of experience as a leader in the SFR sector and over 20 years of information technology leadership. He previously served as the founding Chief Technology Officer of Silver Bay, the first public SFR REIT, from 2012 to 2017 and the Chief Technology Officer of FirstKey Homes from 2017 to 2018. Todd also served as the chair of the Technology Committee of National Rental Homes Council (the SFR industry association) for 5 years and remains active on the Technology and Operations Committees. Todd joined Renters Warehouse in 2018 as Chief Technology Officer and later in 2018 also assumed the role of Chief Operating Officer.
Sally Beran
VP of Human Resources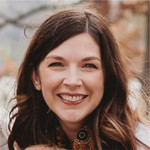 Jessica Kopischke
VP of Compliance